It is going to be down to freezing tonight. I know some people don't understand that animals do feel the cold .. they can be miserable and in pain from being outside in the night with no shelter ... especially small animals who are used to living inside a home or shelter of some sort.
I would love to meet the moron who lets the cat out and or doesn't keep it inside , we are not out in the country .. there are foxes and wolves in the woods behind my house and there are cars everywhere, and they don't as a habit, drive slowly or carefully on the lookout for a cat ..
The other day there was a body of a poor cat that had sheltered under a car in the public parking lot .. apparently the driver got into the car, started it and backed it up .. over the poor cat trying to be warm and safe under a car.
I have a large forest behind my house. The kind that has foxes and some say wolves. I can't help but think that those wolves might be dogs that have been lost/neglected and live in the woods in a pack, trying to find food and warmth .. this sort of thing makes me hate humans.
So tonight, for the second time, a beautiful, fairly large, grey tiger cat has come to the door crying.
to be let in .. to be fed ... to be warm..
So tonight, for the second time, I brought in a starving sweet, huge cat and fed it and tucked it into blankets in the big dog crate and it is sleeping .. on a full belly , warm and safe .
Oh and when I heard/saw the cat at the door, trying to get it to open, I walked over to the door , the cat stopped and looked at me. I spoke to it and it purred. Yes... it purred .
Tomorrow I will give it breakfast and let it out to find its way (safely I hope) home ..wherever that is .. I considered putting a ribbon around the cats neck with a note ... a good snarky note telling them how I fed their cat and gave it shelter and now they had better take better care. . because if the cat shows up at my house hungry .. I am not letting it go after I feed it . I will keep it.
(not really but it is the only threat I could think of lol)
So much for my quiet night with my tv shows... anyone watch the Acorn channel online ?
I am watching this series, Australian .. A Place To Call Home .. it's good , imo.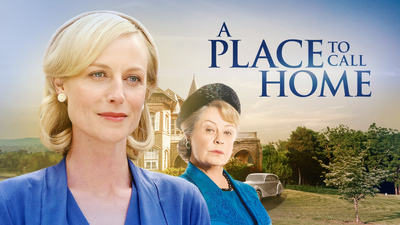 So that is the story today.
It is cold , I am wearing NY Winter pjs and fuzzy slippers. Just like home :)